Why Choose Whitten Real Estate? Why Choose Anyone Else? Our team just works harder! Out of town brokers: We LOVE referrals!
Addie L. Belcher, Broker, Owner




~ A TOP PRODUCER FOR OVER 15 YEARS ~

Addie is a lifetime resident of Port Aransas and a graduate of Port Aransas High School.

She began selling at Whitten's in 1999, earned her broker's license in 2003 and bought the company from Bill in 2004.

As a top producer for many years, Addie has gained the market knowledge to help assess the value of your property and the best technique for selling it.

As the Broker of the office, Addie spends most of her time assisting the Whitten Real Estate Team of Realtors in their sales transactions.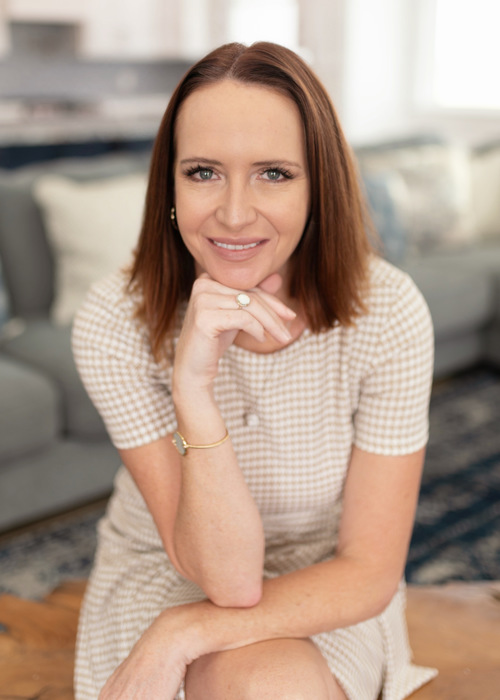 Amanda Clark Windsor, Broker Associate, e-PRO, Resort and Second Home Property Specialist




2016 Whitten Real Estate Top Producer in Earnings and # of Units Closed

2015 Whitten Real Estate Top Producer in Earnings and # of Units Closed

2014 Whitten Real Estate Top Producer in Earnings and # of Units Closed

2013 Whitten Real Estate Top Producer in Earnings and # of Units Closed

2012 Whitten Real Estate Top Producer in Earnings

2011 Whitten Real Estate Top Producer in Earnings and # of Units Closed

2009 Whitten Real Estate Top Producer in Earnings and # of Units Closed

Amanda spent her early years in the small Texas town of Brownwood. She attended McMurry University in Abilene before finishing her BA at Texas A&M University-Corpus Christi. Amanda received her real estate license in 2004 and her Broker's license in 2012.

Amanda loves Port Aransas and enjoys raising her two children in such an involved community. Serving on the Little League board, in addition to her other community activities shows her dedication to the community as a whole.

Amanda loves the funky little town of Port Aransas and can't wait to show others the jewel she has found on the Texas coast. Whether you are looking to buy or sell, her enthusiasm for Port A will get the job done!
Cherith Fenton, Realtor




2017 2nd Quarter Whitten Real Estate Top Realtor

Cherith, a native Texan, has resided on the Texas Gulf Coast for over 20 years and is proud to call Port Aransas her home. She graduated from Port Isabel High School, went to The University of Texas San Antonio, was a licensed Boat Captain for 10 years, is an artist, and holds a degree in Culinary Arts.

Her skills and personal attributes have enabled her to travel the world fishing, diving, and exploring new places all over the world. No matter where she has been, Texas has always been her home. She has joined our wonderful team of agents with Whitten Real Estate and would love to help you with all your real estate needs.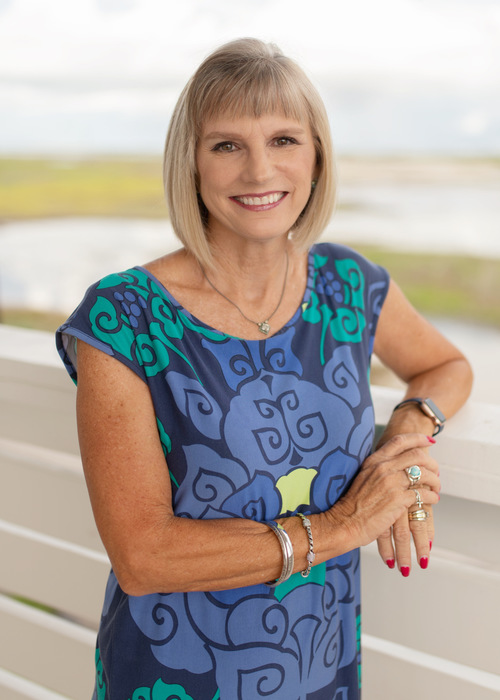 Christi Williams, Realtor




2017 1st Quarter Whitten Real Estate Top Realtor

2017 3rd Quarter Whitten Real Estate Top Realtor

2017 Whitten Real Estate Overall Top Realtor

Christi loves helping people find their dream home. Moving to Port Aransas became a dream for her in 2009 and found the perfect way to meet people by becoming a Realtor. For 25 years, she worked with a company selling home accessories and loved working with people. Selling real estate was a natural transition from decorating to helping clients pick out their home.

Originally from Amarillo, TX, Christi met and married her husband, Wayne of 31 years.They have two grown children who have been the joy of their lives. Jarrad is a Texas State Trooper and Alaina is a Realtor in Norman, OK. They vacationed in Port Aransas as a family many years ago and fell in love with the community and set a goal to retire to Port Aransas and enjoy living on the coast.

Christi exceeded her expectations and sold over five million in sales her second year in business and continues to be a top producer. She listens and tries to help each client find the perfect home for their needs. Christi's goal is to give good service and build a long lasting relationship with her clients. Referrals and repeat clients are the best compliment she can receive.

Christi will work hard to find a home that fits her client's lifestyle so they may enjoy owning a beach condo or home in Port Aransas.
Wayne Williams, Realtor




After watching his wife, Christi, excel at Whitten Real Estate, Wayne followed her footsteps in 2015 and became a real estate agent. Wayne is a retired Texas Department of Public Safety Trooper. After serving the State of Texas for 33 years, Wayne and Christi moved to Port Aransas to "retire". Wayne worked at Palmilla Beach and Golf Resort for five years to fill some of his free time.

Wayne will serve his clients with integrity and honesty.

He was born and raised in New Orleans, Louisiana and then graduated from LSU in Baton Rouge before starting his career in the criminal justice system. He is married to his wife, Christi and they have two children, Jarrad and Alaina.




Wayne looks forward in serving his clients'

needs in the "Land of Paradise" of Port Aransas, TX.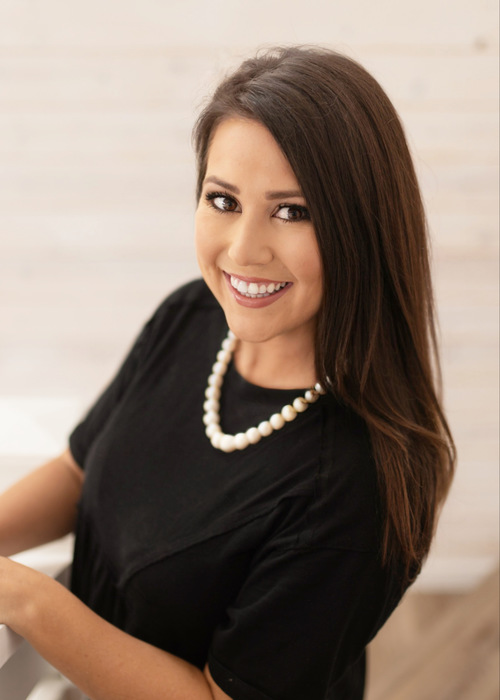 Meredith Berry Castor, Realtor




2018 1st Quarter Top Producer for Whitten Real Estate

Meredith has always had an interest in real estate–she loves how it gives her the opportunity to help people find their dream home. Upon graduating from Texas State University, she couldn't think of a better place to come home to and launch her real estate career. She is thrilled to be involved with all the burgeoning growth here on the island.

Meredith spent most of her life living in Port Aransas; graduating from high school there and returning after college. She's confident that her homegrown knowledge of the island can help you find just the kind of place you're looking for. Who better to help you find your own slice of paradise.

Tricia Perrine, Office Manager




What can we say about Tricia? She takes care of everything at Whitten! And does so with a smile!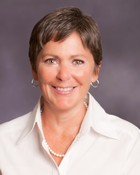 Niki Samberson
Niki was born and raised in Wichita Falls, TX. She graduated from Midwestern State University with a degree in English Lit. While obtaining her Master's Degree, she taught freshman English at MSU.
She has had many wonderful opportunities to live and work throughout Texas and Northwest Arkansas.
Niki's parents began vacationing in Port Aransas in the late 60's. Niki continued the tradition with her own family. She was finally able to move to Port Aransas full-time in 2002.
After helping friends and family find vacation homes and rental properties, Niki decided a real estate career would be the obvious next step. Her hands-on knowledge of finding, buying, and maintaining vacation rentals makes her an asset for any potential investor.
Niki is a member of the Aransas Pass Chamber of Commerce.She has helped families find homes from Sinton to Aransas Pass, Port Aransas to North Padre Island.
Whether you are looking to invest, looking for a second home for your family, or wanting to relocate to the Coastal Bend, Niki will put her experience to work for you.
About Whitten Real Estate
At Whitten Real Estate, we believe in working as a team. When you list with us, you'll get the help of all of our knowledgeable realtors in getting your property priced correctly and SOLD! We have a small, well-trained staff, and pride ourselves on offering a full-service transaction. When the sale or purchase is over, we don't forget you. There is still a lot to be done and we're always glad to help!
Looking to Buy? We can help you determine what properties suit your wants, needs and budget! If you'd like to be notified as new listings come available, click HERE and let us know what you're looking for. Remember, we can help you determine what you can spend on your home, as well as what income area investments will produce.
Realtors: Do you have friends and family that want a piece of Port A? We can help! We love referrals and will keep you posted on our progress every step of the way. We'd love to help you and yours "Get on Island Time"! Thanks for considering Whitten Real Estate.
We look forward to doing business with you.